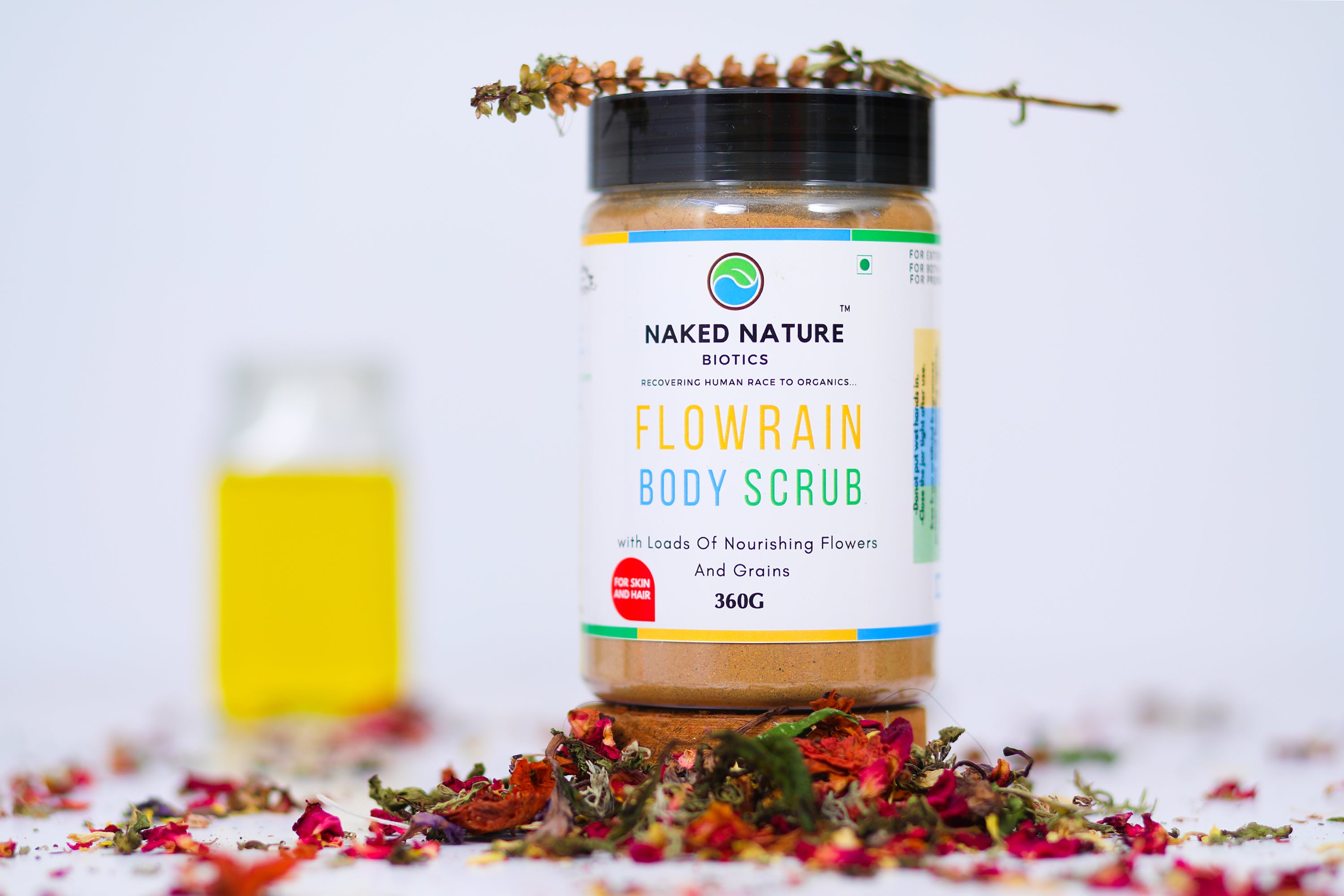 Feb 28 , 2020
RUB THE SCRUB BY CONSUMING NAKED NATURE BATH SCRUB!

"In this restless life everyone are running behind something ", and we fail to take care of our body condition. People spend a lot to buy many things but they fail to enjoy it. Many of us have no idea that they are getting slaved to Chemicals and artificiality. By concerning a lot about their health and fitness NAKEDNATURE.IN produces product, which is absolutely chemical free and 0% preservatives. You dont have to go search for shampoo and soaps hereafter. Even at your busy schedule, you will be benefitted when you consume naked nature bath scrub, as they are purely made of natural products.
You can use this for both hair and skin. This bath scrub is suitable for all climatic conditions . There is a huge amount of dust in air compared to oxygen, and people sweat a lot when they get exposed to sun. When you use this bath scrub you will feel fresh and this will prevent you from various problems like rashes, acne, hairfall,skin diseases . Women during their pregnancy time are also benefitted as this bath scrub vanishes their pain and the aromatic smell will make them fall in love with theirself. It is suitable for babies too as it contains zedoary. Naked nature bath scrub consist many ingredients and they are as follow:

• Rose (reduces splitens, heat, itchiness)is certified to be antiseptic and antioxidant. They reduce swelling of capillaries beneath the skin.

• Hibiscus ( smoothens the scalp) moisturize your skin and hair by supplying the essential nutrients.

• Cassia,vettiver promotes the relaxation of muscles, boost circulation, stiffness and inflammation.

• Zeodary gives colour to you skin, stimulate the body and purify the blood.
• Korai helps to improve eyesight and cures eczema too.
• Amla boost the immune system and regulates blood sugar and lipids. They flush out toxins from body.
• Fruit peels helps to moisturize the skin
Besides this, there are 21 grains and herbs added to FLOWRAIN BATH SCRUB. You can experience the natural fragrance as chemicals are not added. 

METHODS TO USE

-> Take 3-4 tablespoon of flowrain bath scrub, add little amount of water to it and apply it normally .

->Rest it for 5 minutes to get the fullest benefit of it.

OTHER MEASURES

->It is preferable to use twice or thrice a week

->It is much effective while warm water is used.

-> You can also use soap after applying Naked nature bath scrub .

USES

As 30 different kinds of herbs are added this has many uses.

*Moisturises your skin.
*It conditions your skin and hair.
*Removes scar, acne.
*brightens your skin.
*provides shining skin tone.

Women can also use this at menstruation time as it reduces their pain .

PRECAUTIONS

•Do not put wet hand in.
•Close the jar tight after the use
•Do not leave the jar open.
•Store it in a hygienic place.

We bring you this special product to your place. www.nakednature.in


EXPERIENCE HEAVENLY SMELL ,USES AND FLY ON AIR WHILE CONSUMING NAKED NATURE BATH SCRUB.

Please drop your comment after using this product.

#nakednature.in
#chemicalfree
#nakednaturebiotics
#naturalproduct
#organic
#organicskincare
---